Happy New Year to all!
Vito is 38 months.
Starting 2017 by sharing what's on our shelves for the month of January! For this month, we will be working on penguins (preschool style), along with other Montessori traditional work. I've been wanting to introduce penguins since December but we were so busy with all the holiday preparations that I decided to postpone it a little bit and introduce it at the time when "all is calm and all is bright" (more sun in January!). Feel free to skim through Vito's activities and you can leave comments if you have queries.
I post photos in my
Instagram
everyday for the activities. You can check them or follow me to see how these
materials are put into action
!
LANGUAGE
Phonics using sandpaper letters and miniature objects.
For January, we are working on letters CUSN-BITG. This is matching objects to their beginning letter sound.
Phonics using alphabet booklet.
I posted this on my Instagram, but in case you would like to know more about it,
you can read about it here.
We are now on our 2nd book (CUSN-BITG)! We read this at night and use it to play "I spy". I'm not selling the specific booklet in the picture below but I have another product similar to the concept of this material and you can learn more about it here (
The Alphabet Sound Books for Learning Letters
). The direct link to my shop is here (
Alphabet Letter Sound Books and Activity Sheets
).
Sandpaper letters and rice tray.
We're using blue rice this month and will learn how to write letters "bitg" and "cusn".
Montessori Lower Case Sandpaper Letters
are from
Amazon
.
The rice tray is displayed in our shelf. To secure it, I placed the rice inside a container and sealed it with a lid, this way Vito knows that he needs my assistance in case he wants to work with this activity.
CVC 3 Part Cards (Set 1).
I made these cards for Vito. I think he's ready to read based on the interest he has shown last month. We're working on the
vowel "a"
this month and see how he progresses. The CVC cards are available from my shop (
Montessori CVC Reading Cards BUNDLE PACK
).
MONTESSORI SENSORIAL
Montessori knobless cylinders.
This has been his all
time favourite Montessori sensorial materials
so I'm letting this stay on the shelf for the meantime. We'll do lots of extension works on this for this month!
Smelling bottles.
These are homemade. I collected some salt canisters and placed dried orange, ginger, cinnamon and star anise in them. We'll do matching activities with them using the sense of smell!
CraZsand.
Saw these on sale
and wanted to try it as
kinetic sand
can be more pricey. Vito is loving it so far. We'll be moulding more
geometric 3D shapes
in the days to come, and form houses, and other structures using those
moulds
. This will be a wonderful learning activity for Vito, not just for Montessori sensorial activities but for STEM too! (How to build structures using shapes)
MONTESSORI MATH
Montessori Colored Beads
. We started working on
the montessori colored beads
last month and will continue it for this month. For the details on how we worked on this and how I introduced it to Vito, I will have a
separate post
on that. For this activity, we are also going to use
Montessori Color Beads and Golden Beads Learning Pack
from my printable shop. You can buy the printable from
here
.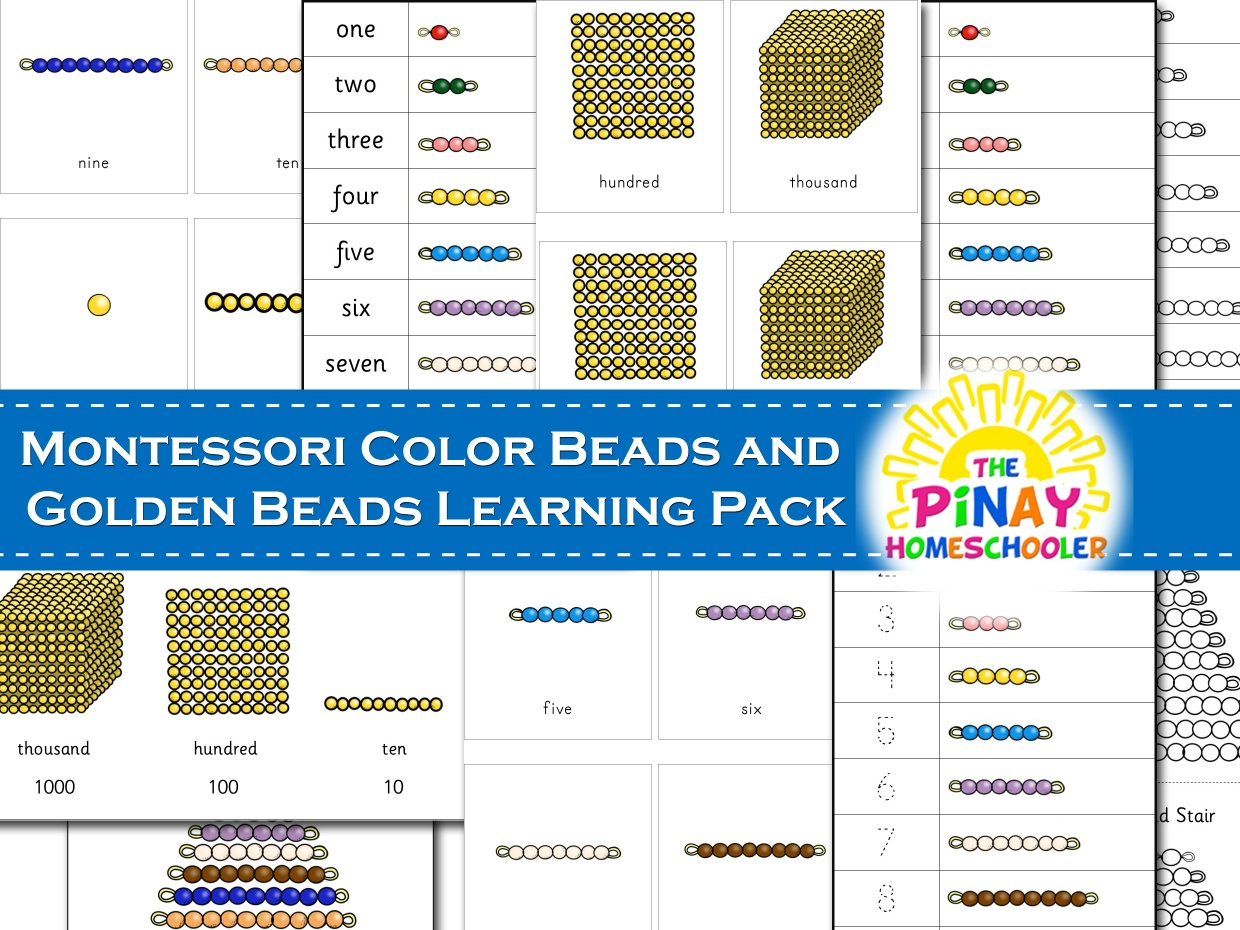 Counting Pegs.
This
Peg Number Board
is a math material I bought from a local store but you can also get it from
here
(
Amazon
). We used this a few months back and will reintroduce it again for some counting activity.
Patterning.
Using the
cube links
I got Mavi years ago, I made some patterns for Vito to copy. We didn't do much of this last month so I decided to keep it for January.
CULTURE AND SCIENCE
We'll be reading and discussing the weather! January for me is the best time to introduce the weather because this is the time in Ireland where there are drastic changes in the weather. The book that we will be using is from
My First Discovery Book (Weather)
which you can purchase from
Amazon
. The
weather chart
is homemade and I based it on the Balamory show which the boys and I loved to watch.
We'll also explore penguins of Antarctica this month (
Montessori Inspired Penguin Unit for Preschoolers
)! I am so excited for our Penguin Unit! I will prepare a separate post for it and will share the details. The penguins here are from
Safari Toob Penguins
. The printable,
Animal Continents Activity Sheets
, is from my shop. You can buy it from
here
.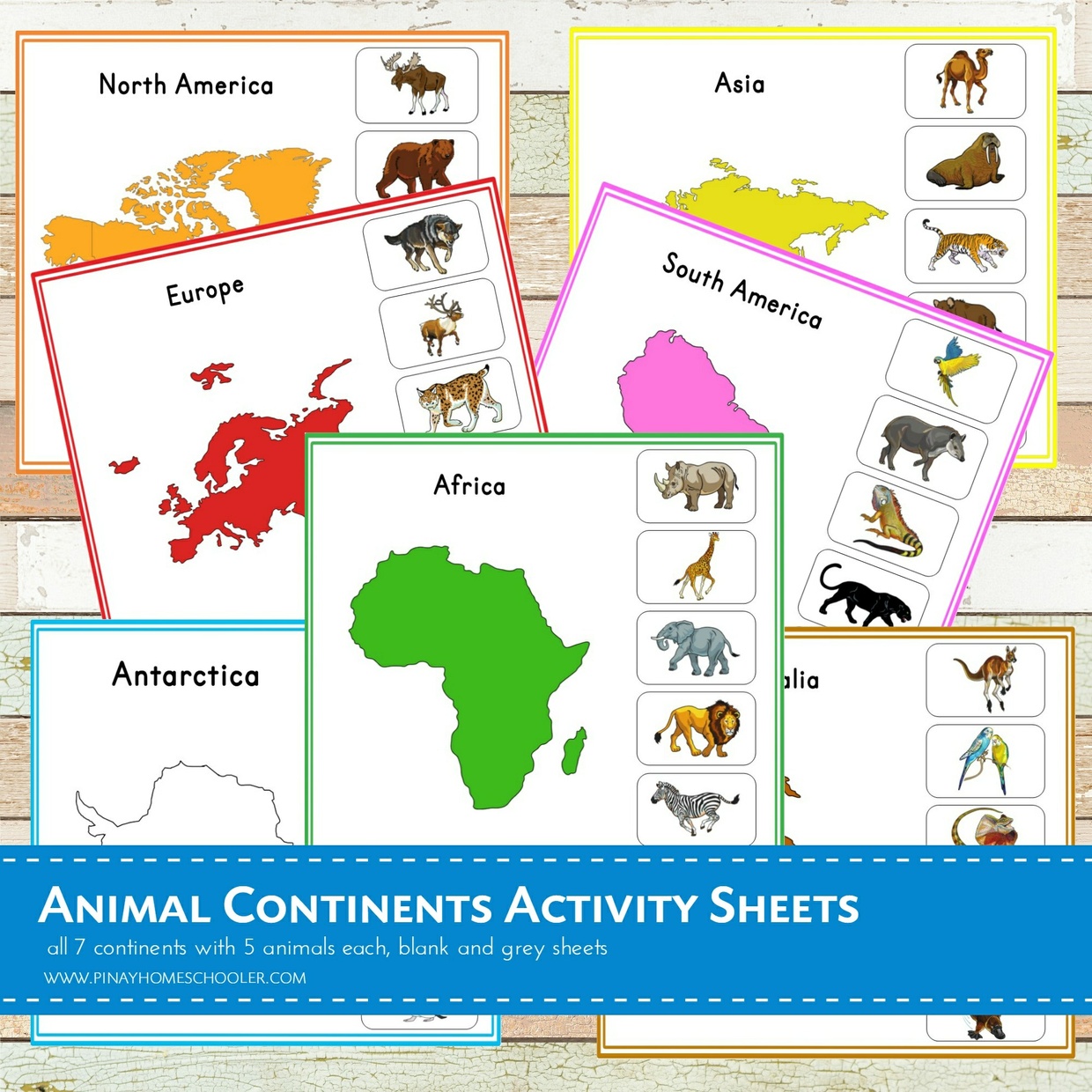 BOOKS
Animals in Winter
and
The Mitten
. Additional books to read this January in line with the winter season. Haven't thought of any extension activities for these yet, but for sure we'll do something spontaneous!